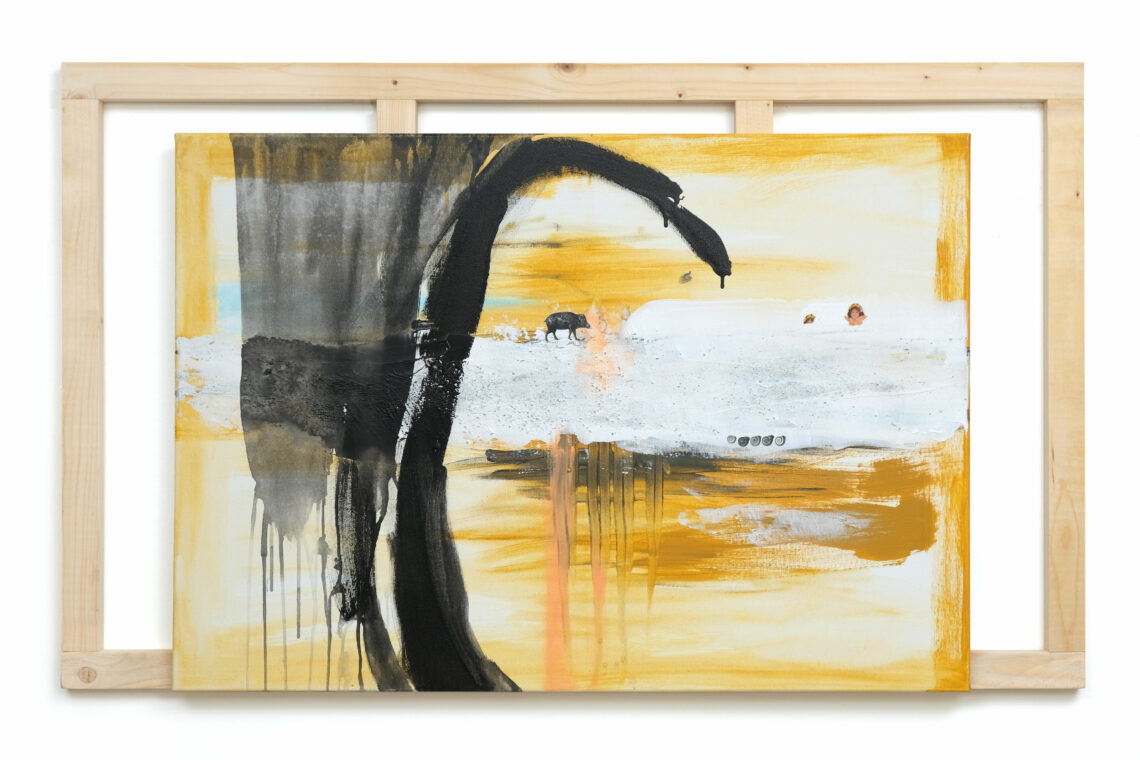 PICTURES ON WOODEN FRAMES
Astrid Hofstätter creates idiosyncratic pictorial universes.
Another picture is mounted on a wooden frame, which could be the back of a picture behind it: The partial piece of a possible reality. The wooden frame functions as a material framework, as a stage.
The reality we recognise is also composed. We only see individual parts of the whole. Our perception is always only an approximation of a more comprehensive reality.